"My dial tone sounds fine, the phone rings, it's paid for, we invested in the best." Is what most of you are saying to yourself but that phone system was the "best" five years ago. Think about how far your cellphone has come in the last 3-5 years... it is no different for how far the business phone system has come.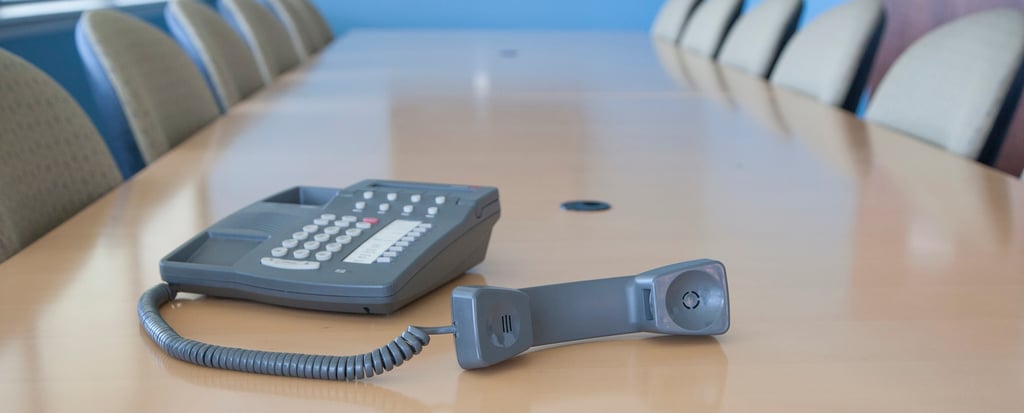 A functioning phone that makes and receives call is a perfectly fine reason to keep and maintain your legacy Northern Telecom, Meridian 1 and CS1K systems. All well and true, however there are some risks that DO need to be considered when weighing whether or not it's time to get a new system.
Some risks that are associated with your legacy phone system include hardware failure, business disruption, and opportunity cost. Given Murphy's Law, failure happens at the least opportune time. Even with back-up equipment onsite, diagnosing an issue and implementing a reactive solution onsite or replacing hardware will be costly. Unseen costs in downtime equating to an opportunity lost, loss of user productivity, and IT troubleshooting will add up quickly.
The features available in today's communications systems generate equal to greater user productivity with quantifiable pay back periods and strong ROIs. Just because your legacy system still functions, you are possibly missing out on the benefits a new business phone system can bring your business.

Before looking into any new business phone system, ask yourself these four questions:
Has your company grown at least 2% since installation?

Does it take over 10 seconds to transfer incoming calls to the right person?

Do you plan on being in business for the next 5-10 years?

Does your phone system support your business or does your business support your phone system?
If the answer is yes to any of these questions and your phone system doesn't support the business, then it's time to sit down and review your desired business outcomes and start planning the migration of your system. It is possible to take an all at once approach but this does NOT have to be a "rip and replace" type project by any means.
Ronco has engineers with decades of experience in Nortel Networks and the technical skill sets to make migration a smooth process. Enabling your company to achieve your business goals at a pace that meets your needs.
Still unsure if it is time to update to a new business phone system or if you are ready to learn more about how a new business phone system can solve business challenges you may be facing or are unaware of click below for a risk free evaluation.
*Communication evolution. Digital image. Retrieved from Event Exeter. N.p., n.d. Web. June 2016.