Unified communications (UC) systems brings users connectivity to their fingertips when at their desk or on the go! Just like other social platforms you're already familiar with, UC features simplify the way users chat, share, and collaborate with one another making everyone's job easier therefore, optimizing your time and effort. Below are all the reasons UC should be (if it isn't already) your favorite communications platform: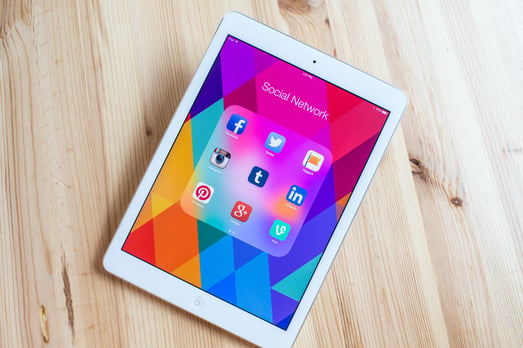 8 Unified Communications Features You Already Know & Love!
Instant Message (IM): Instant messaging is the exchange of messages in real time. Users are able to chat with friends and co-workers in a similar fashion to texting. Unlike emailing, in which a response or resolution can take days and bog down your inbox, instant messaging is fast, easy, and to the point!


Presence Status: These indicators courteously inform users of each other's availability to initiate a quick conversation, eliminating interruptions during important meetings or calls. This feature is the key to efficient communication between coworkers that saves time and energy (and $$$).


Group Conversations: Need your team to handle a difficult customer or look to a Superior for help? Expediting to a group message allows unlimited users to be added or removed from a conversation seamlessly and without disruption to the conversation flow. It also connects your team no matter their location, so meetings can continue as if you're all in the same room.


Away Messages: Do you have a time sensitive matter that needs to be addressed right away? When users put up away messages it increases productivity for their coworkers. Eliminating the time wasted waiting for a response and informs others who or how to be contacted.


Profile Pics: Profile pictures ensure business safety and help you know exactly who you are interacting with. (Heck it's just nice putting a face to a name!)


File Sharing: Users are able to share any type of media or large documents in file sharing that may have difficulty sending over email. The stress of sharing files is completely eliminated because it is as simple as dragging and dropping in the file.


Video and Audio Conferencing: In this day and age connectivity is key to collaboration. When an IM just isn't enough to get a point across expediting to a video makes all the difference, regardless of users location.


Status Alerts: This feature allows users to tag someone they are trying to get ahold of to be notified when that user comes back online. Catch them before they run away again!!
If you are new to the UC tools world be sure to check out unified communication etiquette tips because you don't want to be known as "that guy" in the office....you'll see what I mean ;)
or 5 Helpful Hints For Developing a UC Strategy
Lastly, if you want to talk to an expert on the state of your current system,