Unified Communications (UC) have become essential to all businesses for various reasons. UC makes communication easier and more personal internally as well as externally. Building strong relationships with the proper communication tools is especially beneficial for the human resources department.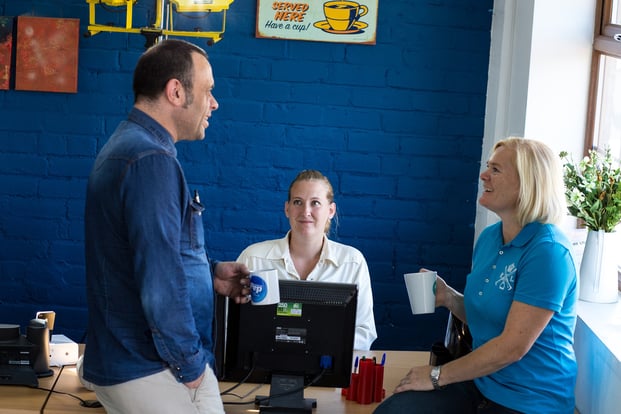 Human resources in itself unites people from every aspect of the company, creating relationships among individuals and groups.
Similarly,
unified communications
allows recruiters and HR to fill positions with the best candidates available. Because UC broadens the scope of possible applicants, as well as,
adhering to millennials
' desires of relocating to a modern company.
Utilizing the UC tool-
video conferencing
, HR can set up interviews with candidates in any city or ad-hoc bring in a manager that is away on business. All without the expensive costs of travel, board, and the time needed for a series of basic phone calls.
Video conferencing allows for a more flexible schedule because it can occur from anywhere, at anytime, with unlimited users... ultimately saving the business unnecessary expenditures.
In addition to eliminating all boundaries, unified communication unites and maintains current employees.
Employees have more flexibility in terms of where they work on a daily basis. Instead of have a physical meeting or simple blind phone call, employees are able to work virtually anywhere and be contacted at any time.
Simultaneous ring is a beloved feature used in unified communication systems. Each user can set up how they wish to receive calls; so no matter where they are, they can stay connected.
For example, an employee may have one direct office phone with a specific number, but multiple devices like a cell or home phone. In just a few clicks when someone calls that number it will transfer to any desired device after a couple rings. It can even transfer to all of them without losing the call or divulging your true location.
Employees no longer need to be attached to their desk phone or office location. The freedom from mobility and flexibility increases company moral. Humans have the natural desire for connection which is augmented through collaboration generating stronger relationships and efficiencies.