Does a career in the Audio/Video industry interest you? Think back to the last time you went somewhere and truly had an amazing experience... there is a good chance that it had to do with the A/V technology in use at the venue. It's a growing market and, there are more job opportunities than ever before. What does it mean to work in this industry? It's more than professional sound systems for concert venues. It also includes projection systems for classrooms and conference room systems for meeting spaces; audiovisual technology is woven into every organization, at every level. Here's a quick look at some employment-related industry highlights should you be considering an opportunity in this exciting field.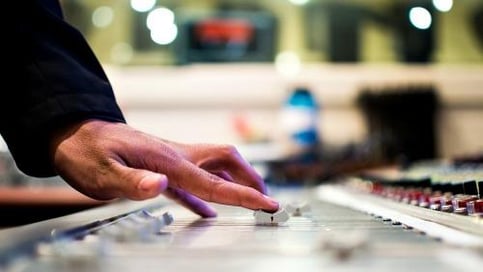 Serious Market Growth
At the end of 2019, the international trade association,
AVIXA,
declared that the global AV industry will grow to more than $325 billion by 2024; currently, it's at $247 billion. That means much more growth and many more
jobs to look forward to
. According to the
NSCA
, the average firm has around seven job openings. With an average staff of about 40 employees, that leaves a workforce gap of about 18% of the industry!
A Younger, More Diverse Workforce Is Needed
In May of 2019, Commercial Integrator asked the audiovisual industry some personal demographic questions. As a result, some interesting statistics included: 88.7% of those interviewed were male (with less than 10% being female), only 17% of all respondents were under the age of 40 (with the highest percentage in their 50's), and a surprising 89.61% of all respondents were Caucasian (the next closest demographic being Hispanic/Latino with 3.9%).
For the industry to stay fresh, relevant and growing, younger and more diverse talent is needed. With retirement on the horizon for the current experts in the field, the time to invest in an audiovisual career is now!
Millennials Are Ideal For The Industry
Speaking of a younger demographic, consider this - by 2025, millennials will comprise 75% of the global workforce. Why is the audiovisual industry ideal fit for this generation? The millennials have a unique advantage.
In comparison to the generations that proceed millennials, this younger demographic has fully embraced the continuous innovation of technology. Not only are millennials very comfortable with the latest and greatest technology, but they are quick on their feet to troubleshoot problems or explore new integrations. This may seem like an obvious advantage, but this age group has grown up around the technology and has integrated it into their daily lives. Having grown up parallel to the 2000's evolution of technology, they have learned to adapt to new things relatively quickly, embracing and learning with little to no struggle.
Research shows that
74%
of this generation prefers a flexible work schedule, thus supporting the idea that this demographic values a work-life balance over a traditional 9 am - 5 pm office role. The A/V industry allows for flexibility in schedules and recognizes that millennials get bored doing the same task repeatedly. With customer needs changing as quickly as the technology evolves, audiovisual firms tend to hire millennials to harness their innovative thinking and ability to provide advice and insight to different technological trends.
Small Businesses Often Yield The Best Talent
You don't necessarily need to join a Fortune 500 audiovisual firm or technology company to be successful and have the opportunity to grow. Small businesses can (and do) succeed in this industry once they have established their niche. By tailoring their operations to the success of a particular market(s) and complementing their technology with outstanding service, small companies are putting themselves ahead of their competitors, regardless of size.
Working for a small company has plenty of benefits. With a more personal, close-knit atmosphere, you can expect to find that your teammates often become an extension of your family. At Ronco, community is at the heart of what we do, and we truly operate as one unified team. As one of 220 employees, you have resources to learn from and to help support you. Here, your talents do not go unnoticed! With opportunities to gain additional skills, the potential for personal growth comes from you!
---
If you're interested in an audiovisual career and are looking for a small business that has a family-like atmosphere, a wide variety of employee benefits, and room for growth, check out our current job openings. At our core, Ronco designs, builds, installs, and supports professional audiovisual, critical communications, voice, and healthcare technologies to help the people in our communities establish better, more secure connections. If any of these sectors interest you, consider joining our team!
♦ ♦ ♦ ♦