What is dark fiber networking? How do I know if I have it? And if I do, what does it mean to my company?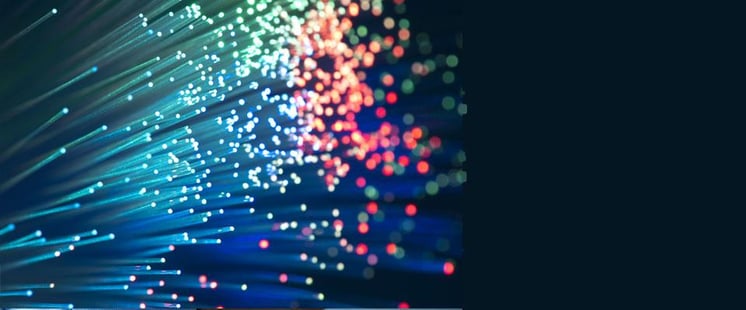 Dark Fiber: Dark fibers are fiber-optic cables that are installed into the ground and ready to be used, but haven't been taken advantage of yet. These are not owned or controlled by traditional network carriers but rather controlled by you, the client. When using dark fiber, data transfers over optical fiber networks by passing light through cables. If there is no transporting data, there is no light--making it "dark." Essentially it is optical fiber infrastructure that is not in use at the time being.

More times than not, network service providers will install more fiber than needed to fulfill their bandwidth requirements. This presents the opportunity for you to expand operations using these dark fiber cables later in the future, saving you time and money down the road. Dark Fiber networks may be utilized for private networking or as internet access. By using dark fiber, you can expect to have high levels of performance, a highly secured network, and at super fast speeds.
Benefits of Dark Fiber Networking:
1. Scalability
Dark fiber provides virtually unlimited bandwidth. The ROI for a one-time equipment cost is typically less than three months. A long-term dark fiber lease can cut expenses up front and in the future. Many districts find that in forecasting their 10-year bandwidth needs, it is cheaper to invest in a dark fiber backbone now rather than to pay for ten more years of "lit" service. As aggregate bandwidth grows, average cost decreases.
2. Security:
If security is important to your company, then dark fiber networking is what you need. Dark fiber networks are privately owned and operated by the owner of the lease. Therefore, outside entities cannot track or record data transferred through this fiber.
3.Reliability/Flexibility:
Dark fiber networks offer a reliable, flexible and high-speed bandwidth service that ISP networks cannot compete with. With a dark fiber network, you do not have to depend on the carrier for tech support like you do with ISP services. YOU are in complete control of your system and can resolve everything by no other than yep, you guessed it, YOURSELF! With our fast-paced business world, schools and businesses cannot afford to wait around for ISP to find a technician to research, identify and solve the problem (a process that could take days even weeks). Dark fiber ensures a reliable network across campus and data centers. Fixing these problems yourself, saves you time and frustration, allowing you to minimize any downtime when problems do arise.