Your phone system is a lifeline to your customer base - that idea is well understood.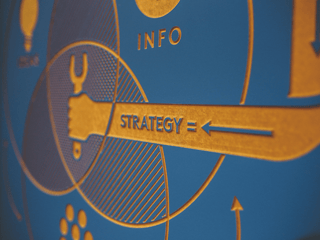 In todays phone market the next question is, "Do I need Unified Communications (UC) or do I just need a voice solution?"

In order to be able to answer that question, let's ask ourselves - what is UC?
Margaret Rouse from Whatis.com defines UC as
"Unified communications refers to the integration of communication tools that help people exchange ideas and do their jobs more effectively."
Some communication tools, like IP telephony, presence technology and instant messaging → facilitate synchronous communication.
Synchronous communication occurs in real-time and is sometimes referred to as "same time/different place" communication. Other communication tools, like email or twitter → facilitate asynchronous communication.
Asynchronous communication facilitates communication that takes place at a person's convenience and is sometimes referred to as "different time/different place" communication.
The goal of unified communications is to integrate the software that supports synchronous and asynchronous communication so the end user has easy access to all tools from whatever computing device he is using. "
---
Now that we know what a Unified Communications solution does, we can ask ourselves will UC benefit us?
In my time working for Ronco, I have found that there are some clear factors that can help you make that decision. For instance, how many people are in your organization? 5, 10, 15? Upwards of 20? That may be the best indicator of yes, it would probably be helpful. The question you want to ask yourself here is,
Do the users of my system require technology to organize their incoming communications? Would that help them achieve greater success?
Another factor is location - this may provide the biggest value for UC.
Do I have users that are geographically challenged?
This doesn't mean, do I have people that don't know their geography :) but, it means, are my users consistently in the same location for the duration of their day? If your answer is yes, it is unlikely that UC is something that you need. UC is an excellent bridge for location proximity. When you cannot walk over to someones office to ask them a question, or hear by earshot what is going on then, you may need to consider UC.
Last on the most obvious list is FEATURES! Learning the features that UC offers is a great way to figure out if you need them.
Typical features of UC are;
Unified Messaging - sending your voicemails to an email client so that you can hear your voicemails wherever you access your email.
Instant Messaging & Presence - this tells you who is available, if they are busy, in a meeting, or do not wish to be disturbed. It also provides a path to send them a message. Short and sweet!
Soft Phone - this allows you to answer your business line on a device other than a phone. Making your office wherever you are - great for a mobile workforce.
Web Collaboration - desktop sharing, white boarding, screen recording - this is excellent for any number of reasons. Personally I love it for training. It allows me to show someone how to do something without impeding on their personal space.
Desktop Integration - often overlooked but, it allows you to use your native programs along side presence and instant messaging options and shows availability.
Click to call - this is a feature that allows you to dial by clicking on a phone number.
If you need help deciding which route to go or are interested in seeing what UC can do for you
request a demo of how a UC system can integrate into your network!