In today's business run world the typical assumption is that the total cost of ownership of having on-premise IP PBX Unified Communications (UC) is less than Unified Communications as a Service (UCaas). But more research is indicating the cost of UCaaS being much closer to the price of on-premise UC than professionals have ever known. Interesting right? Check out the 7 key factors to get a better understanding of the total cost of ownership between UCaaS and a custom IP PBX UC solution: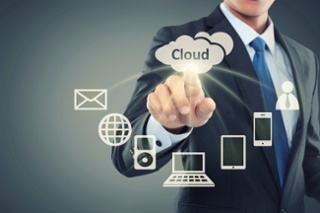 1. IT Staff Savings: For an on-premise solution to be successfully deployed it takes that organization a slew of dedicated personnel that are capable of procurement, management, deployment and the maintenance at any given time.
2. Scalability: The dedicated capacity required for purchase by the organizations ruling on-premise UC solutions can become extremely expensive and unnecessary. UCaaS offers significant scalability in license billing- ideal for organizations who need flexibility to accommodate seasonal fluctuations within their business.
3. Data Center Costs: The hard and soft costs associated with UC data center requirements need to be considered as two separate entities. The hard costs being the costs associated with the facility, connectivity, equipment, and power consumption. The soft costs speak to the personnel responsible for management and maintenance of the hard costs.
4. Deployment Time: For organizations time is money. It is important to consider your involvement during on-premise deployments with extended time frames because your time to deploy can impact costs.
5. Application Adoption: Having flexibility in application adoption ultimately leads to lower deployment and implementation costs for your organization over time. Some UCaaS solutions provide the ability to "test-drive" features to see if they are a good fit for the business. This is not available with on-premise UC solutions.
6. Flexible Billing: Organizations can benefit from the efficiency of flexible billing that is offered by some UCaaS providers. But with an on-premise UC, specific billing needs are often required to divide costs of investment, and other factors with can add up quickly.
7. Financial benefits of OpEx vs CapEx: One of the most compelling conversations about the move to cloud is the OpEx versus CapEx. Simply put, cloud offers the consumer a product as an operational expense rather than a capital expenditure - monthly versus lump sum payment. It can be a challenge for a business to have enough equity to fund such a major investment. In the cloud model, that upfront investment is minimized and a hard monthly cost is generated. This can be helpful but, the cost will never cease - so, if you are planning to be using this product for a duration of time, the monthly reoccurring costs can be excessive.
• • • • • • • • • • •
Interested in financing whichever option seems best for you? With it being more critical than ever to demonstrate cost control and return on investments, financing can help you access the right solution for your office. Give us a call, let us help you!
888.84.RONCO