Employee Experience, or EX, is a relatively new term that is coming into the limelight in work spaces. Much like customer experience (CX), employee experience is something that businesses are starting to take notice of and are reaching to attain positive feedback with.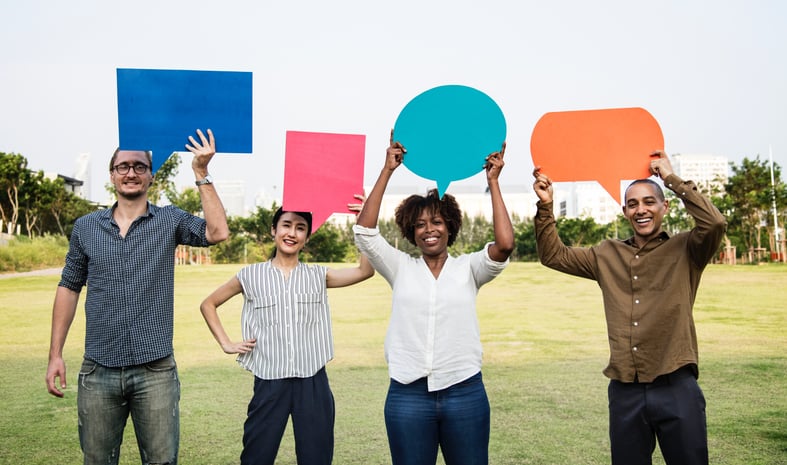 With businesses that utilize Unified Communications, there is a cohesive platform that allows for constant connection. This helps increase productivity, among other benefits. A brief review of the benefits of UC includes security, affordability, respect, and improved collaboration and efficiency.

Unified Communications aids in positive employee experience because it allows for a constant communication line that will benefit the employee. Using all that UC has to offer, employees will reach their maximum efficiency. This high performance is what is looked at when employers are agreeing or disagreeing with the terms that the employee hopes to get out from their experience. To check out the entire rundown of UC (what it is, what are the benefits of UC, etc.) check out: Unified Communications and How it Helps Today's Workforce.

EX is the idea that with continually being connected and having instantaneous feedback, employees are developing the ability to leverage with companies to receive a better experience. Because employees can get answers, replies, and other benefits of Unified Communications, it means that their days are much more productive. This spike in productivity is what gives employees the ability to talk to their employers about their wants and needs.

Of course, different needs and wants are expected to be met by employers, from more frequent promotion cycles to employees having more tools at their disposal to manage and enhance their careers. Interestingly this concept is hitting the job markets, and platforms such as LinkedIn and Glassdoor allow potential employees to "shop" around for employers before they apply. That is, employees and employers of a specific company use employee experience as a luring tool to entice you to apply with them over another business.

The trend of EX, particularly the positive employee experience, is seen in businesses that achieve higher levels of productivity and innovation. In fact, organizations that are invested most heavily in EX are listed 4.4 times as often in LinkedIn's list of North America's Most In-Demand Employers and 11.5 times as often in Glassdoor's Best Places to Work.




In summary, employers give employees what they want and need, and in return, employees are being the most productive individuals they can be, improving the company. It is a win-win relationship.


www.ronco.net
888.84.RONCO