With the closure of schools due to COVID-19, remote education is essential to keep our students learning. To help our educators and administrators transition into this new teaching environment, Ronco has put together a list of resources and tips to guide you through the process.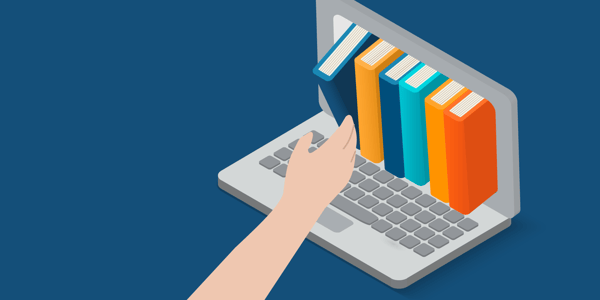 First and foremost, we recommend that, if possible, teachers have both physical and digital work prepared for their students. Until you have an understanding of what technology your students have access to, such as laptops or tablets, it is best to have both forms of work readily available. Once you have established that each student has access to technology, you can go completely digital.
To help you with the process of designing and implementing remote learning for your students, here are some helpful resources, links & tips.
Free Business Version of Avaya Spaces
Avaya is providing the business version of Avaya Spaces at no charge to eligible educational and nonprofit organizations worldwide through August 31. This free Avaya Spaces offer provides users with voice and video conferencing for up to 200 participants, persistent chat spaces, and file sharing, accessible from a browser or mobile app. If you believe these capabilities may be able to help your organization, click below to find out how you can take advantage of this offer.
SETDA Essential Elements for e-Learning


This is a free database and portal. Its goal is to connect the professional learning community and provide the opportunity for educators, school, and district leaders to come together and share their experiences, ideas, and problems during this time of need. Once you create your free account, they have a plethora of resources available. This is likely the best place to connect with other educators and to utilize resources.

Other Organizations That Can Help

Click the organization's name for more information!
| | |
| --- | --- |
| The Online Learning Consortium | They are a collaborative community of higher education leaders and innovators dedicated to advancing quality digital teaching and learning experiences geared to reach and engage the modern learner and assist teachers in scaling up quickly and provide you with free resources that can be used immediately. |
| University Professional and Continuing Education Association | UPCEA is uniquely focused on excellence at the highest levels – leadership, administration, strategy – applying a macro lens to the online teaching and learning enterprise. They can give you access to great resources and professionals to help you get online. |
| The Aurora Institute (formerly iNACOL) | The Aurora Institute catalyzes systemic change in K-12 education by focusing on three levers: policy and advocacy, field-building and knowledge creation, and convening and connecting. |
| The United States Distance Learning Association | It is a platform for professionals to come together and share their knowledge on many different topics. It has a K-12 option that gives detailed information to help for any professor or teacher in online education and those just converting their courses. |
| Francis Worldwide | This organization is allowing (for a short time) access to courses, programs, and contact information to receive advice from educational experts to help you through the transition. |
Studies and Research

Nervous that online learning isn't going to be as effective as in the classroom? Need to calm parents that are not understanding how remote education is beneficial? Here are a couple of quick links to studies that can help you express the benefit and calm the fears relative to this new e-Learning transition:

| | |
| --- | --- |
| National American Council for Online Learning K-12 Primer | This is a comprehensive report on everything K-12. From misconceptions made by parents and educators, to concrete evidence to show that online learning is just as effective (if not more) as face-to-face settings. There are also some tips and tricks to an online classroom. |
| Why K-12 Online Learning Isn't Really Revolutionizing Teaching | This post is from the Washington Post, and it talks about how online learning isn't a new concept. It has been around a lot longer than most people realize and helps to clear the misconception than online learning isn't as good as face-to-face learning. |
| 7 Myths About Online Education | This US News post covers the seven most common myths/misconceptions that are associated with online schooling, such as the classes being easier and that the quality of the classes is sub-par. |

Blogs
Blogs are excellent sources of information, primarily when they are written for teachers by teachers. This blog, created by Kara Wilkins, details different lesson plans and coursework ideas for various age groups - ranging from early childhood and elementary to middle and high school levels. Click to read the post here!

LMS Systems
There are many free learning management systems (LMS) online that can be utilized for e-Learning. Using an LMS system gives you one platform for your students to go to. You can post daily lesson plans including objectives for the day, warm-up questions (that can be turned into a discussion forum and will help for students to talk to one another - social engagement is important for development and the mental psyche), the readings for the day, videos, and exercises/assignments to be graded. Be sure to keep a schedule daily for kids to follow, and be available routinely for questions and concerns from students.


| | |
| --- | --- |
| Name of LMS | Description |
| Google Classroom | Classroom allows teachers to create and collect assignments, see what students have finished, and give them real-time feedback. |
| Pearson SuccessNet | SuccessNet offers digital instruction resources and assignments. All of their resources are vetted by Pearson and fall in line with the curriculum the company is already producing in hard copy. |
| Haiku Learning | Haiku is cloud-based, using Google-ed apps to essentially streamline what's been done already while also looking ahead to what's new. |
| Agilix Buzz | It highlights "critical students" who need immediate help and creates to-do lists for teachers based on that data. |
| Schoology | Another cloud-based LMS, it started as just a note-taking and sharing platform but has expanded to have resource folders, tracking systems, and communication programs. |
| Blackboard | Most well-known in college and universities, Blackboard has also created a K-12 solution. Its subcategories are Common Core, Innovative Learning, and Open Classroom options. |
| Desire2Learn | Mainly used in higher education, D2L is focused on personalized learning, blended learning, and teacher professional, meant to deliver reliability, freedom, and flexibility. |
| Moodle | A free, open-source learning platform that provides documentation, trackers, and resources. However, it doesn't have a specific K-12 product, so the teacher must be tech-savvy enough to bend the program to their individual needs. |

Interactive Technology
There are multiple ways to make your lessons more engaging! Click the names below for more information.
○ Nearpod: Make your presentations interactive with polls, open-ended questions, and fill-in-the-blank, & more
○ Cranium Cafe: An ADA compliant video-conferencing tool to connect your students
○ SelfCAD: A fully featured, fully integrated, user-friendly, online 3D modeling application
○ Zoom: An application that utilizes both video and web (cloud) conferencing, available for free as a response to COVID-19.
○ Google Hangouts: This is an entirely cloud-based conferencing tool that allows you to meet with up to 250 people, with easy to join links sent via email.
Partnerships and Success Stories
California teamed with their local television stations (KCET and PBS SoCal) to broadcast educational programming to students while they are forced to stay home. Consider reaching out to your local broadcast stations, because even if your students can get access to the Internet and coursework, they are very likely to get broadband television.

Utilize Free Lesson Plans from Scholastic
Having trouble putting together lesson plans in all of this chaos? Check out what Scholastic has to offer for learning at home! A statement from Scholastic:
"Even when schools are closed, you can keep the learning going with these special cross-curricular journeys. Every day includes four separate learning experiences, each built around a thrilling, meaningful story or video. Kids can do them on their own, with their families, or with their teachers. Just find your grade level and let the learning begin! -The Editors of Scholastic Classroom Magazines."
Social Media & Online Video Streaming
Social media is an invaluable resource. YouTube is a large platform that has millions of videos, some of which are educational. If applicable, places like Facebook and Instagram have "Live" options, where you can encourage and drive social engagements that can benefit your students' mental states. These would also be a good option (especially for older students) during the designated time you carve out for questions and concerns. Being able to see your face, hear the inflection of your voice, and ask follow-up questions with immediate response is beyond beneficial with your children and may help.
Free Internet Offerings
If you're worried about your students not having Internet access while they are home, be sure to convey to parents that many companies are offering free services, waived fees, and no-pay-no-shut-off periods during this outbreak. First and foremost, we are a community, and we are all humans. All of us are being affected, and even corporations understand this and want to help. Click the button below to see a list of companies that are suspending their payment!

If you're looking for a new internet provider yourself, here is How to Find the Best Internet for Online Teaching Jobs.
Ronco wishes you health and happiness in the upcoming months. We hope this quick list of resources has provided a good base for you to jump off from and will benefit not only you and your school district but, most importantly, your students.