Do you still use a rotary dial phone in either your personal or work life? Of course not, but why? The answer is simple - there are newer, better, faster, and more convenient ways to communicate. For businesses looking to upgrade or replace their telephone system, considering the right access network is just as important as other obvious considerations you may have. So the question is, SIP trunking or ISDN?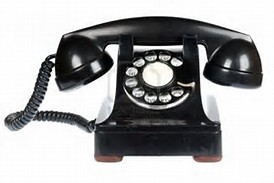 In simple terms, SIP trunking is an application layer protocol that is IP based. It's more or less the communication standard responsible for VoIP telephone. Comparatively, ISDN is an older communication standard designed for transmission of voice traffic over traditional phone networks.
Both services are delivered in a similar way and are capable of achieving similar levels of reliability. However, businesses are required to pay for and run a voice service when deploying ISDN. While in a SIP deployment, there is a singular system that can be used for both data and voice service. Which at the end of the day, you guessed it- saving your business a significant amount of money!
SIP is truly the next level technology standard to replace your ISDN lines. There are numberless advantages that SIP can offer businesses over ISDN, and we've outlined a few of the major ones below:
Portability: In a SIP based service numbers are separate from the channel blocks, which has the benefit of helping lower the cost of service. Calls to SIP numbers can be diverted very easily to other locations because it isn't geographically dependent. This also allows numbers to be redirected in disaster recovery situations- because SIP provides a higher redundancy.
Scalability: Compared to ISDN services that are limited to the channel blocks, SIP is deployed across a business's existing WAN. This means that provided the bandwidth already exists to handle the traffic, channels can be added or subtracted easily as they are required. This limits the amount of unused overhead required for purchase when using ISDN models. SIP also gets installed within 48 hours typically, versus six weeks for an ISDN line.
Quality:

Since SIP can be delivered across high bandwidth connections, higher levels of vocal quality can be delivered end to end. Customers can receive and make HD voice calls it their hand sets are compatible. SIP services are also capable to utilize a primary service with automatic fail over to a second path...not available on ISDN.
Interoperability: While ISDN and SIP have similar functionalities of voice transfer as IP, the bandwidth requirements of video over ISDN are economically unjustifiable compared to SIP.
Price:

In a SIP deployment, the call remains within the business's MPLS network, therefore avoiding the charges for call hand offs by a telecommunications provider. External calls will still need to be handed off to the PSTN. For large companies and small businesses alike, switching to SIP can add up to a lot of savings.
Load balancing and multiple outbound routes:

With SIP, if you have high traffic volume, load balancing and multiple outbound routes can be provided ensuring the traffic volume can be met.
When it comes down to it for business, SIP almost always wins out over ISDN. Cost is often the bottom line when it comes to business and adding on the benefits SIP almost always wins out over ISDN. For more information on how SIP trunking can benefit your business, visit our website.