Cloud based phone systems enable a business to have a fully functional phone service without the need for purchasing the "back end" hardware by connecting to that "back end" through the Internet. The days of having to allocate a capital expenditure for PBX systems are long gone. A virtual system can do all that a physical system can- more efficiently, more cost effectively, and with 24/7 support capabilities. Do you really know what the benefits of a cloud based phone system are for you and your business? What about the potential drawbacks? Take a look at the biggest pros and cons of a cloud based phone system.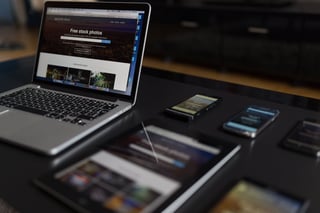 The Pros:
1. Cost Savings: No matter the call volume and usage, a cloud based phone system will cost you less each month than an on-premise phone system. No additional charges for adding a new user. No need to purchase expensive hardware that is going to need continued maintenance and installation costs. A cloud based phone system is going to save you quite a bit of money...whats not to love about that? (hint: view cons below)
2. Location Flexibility: With a hosted phone system you no longer have to be sitting at your desk to answer or make a phone call. A hosted system allows you to work anywhere you have an internet connection. Allowing you to work from home, the airport, the beach, or across the world. This also allows for connectivity across all the offices in your organization. If there are multiple office locations, a hosted system will connect your entire company with the same phone service- allowing it to be managed by one administrator from any location.
3. Reliability: Because the components of a cloud based system are not housed at all the same location, many providers have very few disruptions and a low amount of service downtime. These systems usually have very small amounts of downtime due to geographic redundancy. 'Geographic redundancy' is the buzzword in the industry used for this decentralized setup. It signifies that all the different servers, no matter the location, are a mirror replica of the rest. Cloud phone systems have very small amounts of downtime due to this redundancy.
4. Hosted Service: Most cloud PBX providers are in fact hosted services that house all the phone system hardware off site. Truthfully, all you need for a hosted cloud service is a good Internet connection and an already working IP phones. If you have this, you're set and ready to reap the benefits. You won't have to pay for maintenance of the equipment, additional IT hours to keep the system up and running, or mechanical malfunctions. These problems are dealt with by your off site provider.
The Cons:
1. Router and Phone Purchase: While a cloud based system saves you money in the long run, initially you may need to purchase equipment to get you up and running. A hosted system needs IP phones, only if you don't have them in your office already.
2. Service Disruptions: You don't need to worry about dropped calls or bad connection if your Internet provider is reliable and your cloud phone system has high redundancy. If you find your Internet provider frequently dropping your Internet service, you will have critical disruptions to your cloud phone system. This issue only becomes prevalent for those locked into sub par Internet or who find themselves in a dead zone.
Cloud phone systems are on the rise of popularity for businesses of all shapes and sizes. There are solutions for small business all the way up to enterprise grade options. The flexibility and cost efficiency of a cloud based system may be what your company is missing or needs to consider when setting up for the future of the company.