Florence Nightingale, the "Angel of the Crimea," the "Lady with the Lamp," the "Pioneer of Modern Nursing." She had done many wonderful things in her day, things that changed how the healthcare system works today. But why is she important to nurse call systems? In short, she is the person who first implemented nurse call.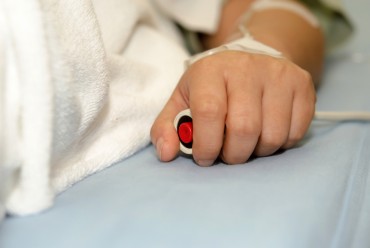 In the 1800s, there were bell systems for servants. Bells would ring to call the servant to the room. Nightingale saw this use of bells and translated it into hospital wards. Handbells were put at the bedside of each patient, and when they needed help, they would ring the bell. Nightingale or one of her team members would then come to their aid.
As hospitals became larger, wards developed into one or two-person rooms, and the bell system became obsolete — the patient to staff contact transformed into a light and tone notification system.
In the 1980s, two-way audio became more widely represented, and nurses were able to communicate back to the patients before they even enter the patient's room.
One of the most significant changes and updates to the nurse call system came when IP-based systems were implemented. IP technology allows the nurse call system to integrate with other platforms, such as the fire alarm, wander management, and security systems.
Now, healthcare facilities are beginning to build their IT infrastructure around wireless networks, leading to high demand for all things wireless. This trend will impact the market, and manufacturers are being encouraged to step up their game, providing wireless systems that offer the same capabilities as their IP counterparts.
Why do hospitals need to have a nurse call at all?
Sound and communications systems were founded in the 1960s and 1970s. In 1977, nurse call manufacturers and the Underwriters Labs got together and created the UL1069 standard for Hospital Signaling and Nurse Call Equipment. This standard details that every hospital patient room must include a certified nurse call system that complies. At the time, this standard was up to date with the latest technology, but at present day, is creating some barriers.
Regulatory barriers are starting to inhibit innovation and potential sustainable competitive advantages and benefits with new technology. The UL1069 standard represents a regulatory hurdle for any new nurse call system or vendor. While it keeps companies and manufacturers in check, it also forces them to fit new technologies into the requirements that were made in the 1970s.
When are systems upgraded?
Did you know, approximately one-third of hospitals are using patient communication systems that are at least nine years old? Startlingly, hospitals rarely replace their nurse call systems house-wide. Replacements are typically done on a per-unit basis. In fact, some legacy systems are still using technology from the 1970s - but hey it still works!
Since hospitals are mandated to have a nurse call system in every room before they are licensed, the only time the systems are re-evaluated are when there is new hospital construction or performing a full-scale renovation.
Why don't hospitals update their systems more frequently?
The differentiation between most nurse call systems is insufficient to motivate hospitals to change vendors and/or update their equipment often.
Nurse call installation costs are expensive due to cable runs and wall-mounted equipment. The physical components make the costs add up quickly. Indeed, there are switching costs that inhibit hospitals from changing vendors.
Some nurse call upgrades are purposely forklift upgrades, which is a significant upgrade or overhaul to a system or network. These are expensive, and it is all to generate more revenue for the manufacturer's installed base.
So, what should hospitals look for when they are thinking of upgrading?
Nurse call systems themselves are usually pretty similar component-wise, but services and integration of the systems are where unique qualities stand out.
A nurse call system lasts a long time, and as such, should have a long term partnership that fixes any and all problems that arise, in a timely manner - either remotely or on-site.
A vendor should not just be a salesperson selling you their product and leaving, but partner that is committed to the long-term that is there with any and all questions being promptly answered.
The vendor you choose should be committed to creating better workflows and better patient care, and always walking beside you, incorporating your values with their own.
---
Finding a partner for the long-term is a trying and scary process - no matter what the relationship is. Let me help you decide who the partner that is committed to providing better connections is.
Ronco understands that nurse call systems have gone from a luxury accessory in history to a necessary tool that helps you give better patient care.
For more information, we encourage you to fill out this form and contact one of our healthcare specialists: