Out of all of the many coronavirus-related terms now woven into our everyday conversations, contact tracing could be one of the most important. Contact tracing is not a new phenomenon. It has been a massive game-changer for infectious disease control in public health for decades. During a World Health Organization press briefing earlier this year, Dr. Tedros Adhanom Ghebreyesus referred to contact tracing a part of the backbone of our response to COVID-19. As medical professionals and public health experts work through this outbreak, this analysis of real-time location data can help shed new light on how this disease is spread and help contain the epidemic.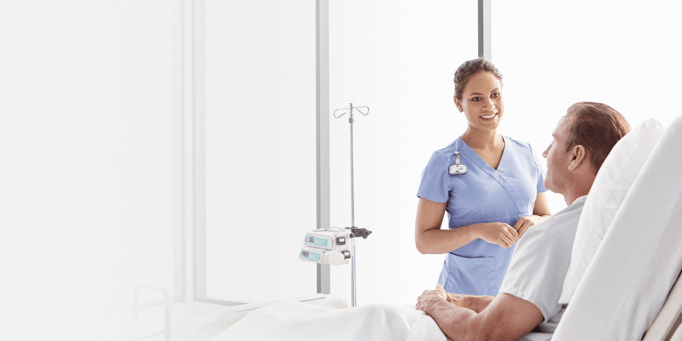 This article was originally published on the Midmark blog and has been reposted with permission from Midmark.
Written By: Dr. Tom Schwieterman, MD, Vice President of Clinical Affairs and Chief Medical Officer of Midmark Corporation
- - - - - - - - - -
While COVID-19 is not the deadliest novel viral pathogen we have seen in recent history, it is an illness that sparks heightened vigilance and containment measures. Why? COVID-19 is unusually contagious, and viral shedding from COVID-19 infected individuals appears to be occurring even before symptoms manifest. This makes COVID-19 unique compared to Swine Flu, SARS, MERS and other contagious pathogens. There have been unprecedented measures being taken by corporations, state governments and airlines to contain the spread of this virulent new threat.
With this in mind, healthcare organizations of all sizes need to ask themselves a vitally important question: What are we doing to protect our patients and staff against infectious pathogens of all types? Clearly with the rise of antibiotic-resistant bacteria and new viral agents, health systems need to set examples of how best to prevent spread within their own institutions.
A real-time locating system, such as the Midmark RTLS, offers a powerful opportunity to do what would otherwise be nearly impossible. When staff and/or patients wear RTLS badges, health systems can almost instantly identify any and all individuals that have come into contact with a person or location known (or thought to be) a risk for pathogen exposure. RTLS can identify, down to the individual level and at the granularity of numbers of seconds that person was exposed, who needs to take additional measures to thwart further disease exposure and spread. This offers a powerful, invaluable safeguard if a contagion enters your facility.
"Degree of Exposure" and "Location Activity" Reports
When patients and staff wear RTLS badges (or a piece of equipment is tagged with an asset tag), Midmark RTLS records their movement throughout the clinic, hospital or department.* If a person with an infectious contagion is identified, staff can reference the Degree of Exposure report to understand:
Who was in the same room as an infectious individual?

Who was in proximity to the infectious patient's primary caregivers?

Which equipment was exposed and did the asset(s) come into proximity with other patients or with staff?

Who may have been exposed to a lesser degree but still needs monitoring?



If staff wear badges, but patients don't, RTLS reporting still provides invaluable data through another report called the "Location Activity" Report, which answers the question: "Which staff or equipment may have been exposed to a contagious patient?" Answering these questions with accurate, trustworthy data is critical in preventing the further spread of a contagion.
*Please note that all reports only show data from areas of the facility where Midmark RTLS Infrared Sensors are installed and for people who are properly wearing functioning badges.
Midmark RTLS In Action | Containing MERS

In 2014, the first US case of MERS (Middle East Respiratory Syndrome), a viral respiratory illness with a 50% death rate, was contained using Midmark RTLS (formerly Versus). In a matter of minutes, the location data was able to identify who was exposed and how long they were exposed.
Midmark RTLS In Action | Containing COVID-19
At a cancer center in the northeast US, a patient arrived for an exam and infusion treatment, exhibiting no unusual symptoms. Days later, the patient tested positive for COVID-19. Download this newest case study to find out how all at-risk individuals were easily identified and located with RTLS.
Midmark Corporation as Our RTLS Partner
As a Midmark RTLS Certified System Integrator, we can help provide your facility with this real-time data to thwart the spread of novel (and not-so-novel) pathogens. As a VIP partner, Ronco has industry experts who pride themselves in the "art" of integration. With over 55 years of experience in healthcare communications, you can expect that your final integration will be seamless. Schedule a demo with us today to learn more about real-time location systems as a tool for infectious disease control.