It can be challenging to grow your business. It takes the right resources, a ton of effort and a clear direction for your organization. Though there is no "one size fits all" solution, there is one tool that is relatively inexpensive and delivers a high ROI: a strong marketing strategy.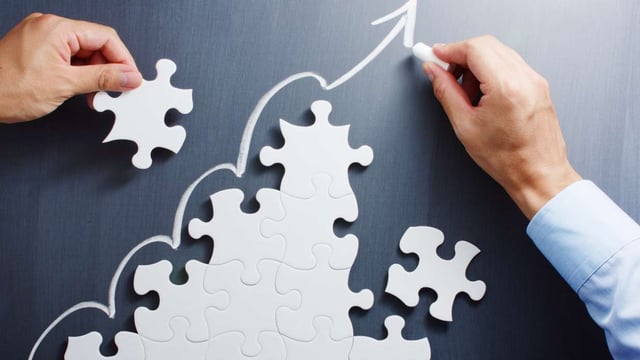 Marketing is about forward-thinking. Following the latest trends, emerging marketing channels and fresh, innovative ideas are the major components to successfully delivering brand messages. Keeping in mind that the goal is to strategically market your brand in a way that attracts visitors, convert leads, closes customers and ultimately delights your fans. The strategies you take and tactics you use are increasingly important in relation to your customer base.
Why is a marketing strategy the most powerful tool? The straight-forward answer is that a solid marketing strategy will address all current challenges and map out the most efficient paths by which your business can grow in the future. It essentially audits your business's marketing efforts thus far and highlights your strengths, opportunities, weaknesses and threats - Yes, we're talking a full-on SWOT analysis, marketers! Establishing your message and recognizing your niche bridges the gap between successful branding and the appropriate marketing mix you are targeting.
Defining your target audience is half of the battle. Figuring out the most effective ways to reach them is vital. The right combination will pull in multiple marketing channels and allow your business to reach buyers in a multidimensional approach. Whether social media campaigning, inbound marketing strategies, email marketing lead flows, leveraged influencers or paid advertisements are the vehicles of choice for your organization's marketing direction, it is imperative that you can justify the "why' behind the platform you choose.

If your marketing strategy is effective and you now have an influx of customers, the next order of business is to have a seamless customer experience process in place. From lead generation with digital marketing to customer service responses, you want to ensure that all components (the technology and staff) are working like a well-oiled machine.

So where do you begin? We have designed a step-by-step series to provide you with basic insight into, and fundamental understanding of, the development and execution of a successful marketing strategy to grow, maintain and support your customer base.
The Marketing for Growth five-part series will cover:
Part I: Research & Development
Part II: Strategy & Techniques
Part III: Free Tools That You Need To Know About
Part IV: A Look at B2C vs B2B
Part V: The Unified Approach
Check back for Part I to get the ball rolling!