Workers no longer need to work on-site in order to be a part of a company. With the collaborative technology available today, people are able to work from just about anywhere. Although some may not see the benefits of this, it is important to keep in mind that work can still be done efficiently and effectively. This provides today's companies a deeper candidate pool removing geographical limitations. However, it is important to remember that managing team of remote workers is very different from a team of on-site workers. Some tactics to help you manage your remote workers include...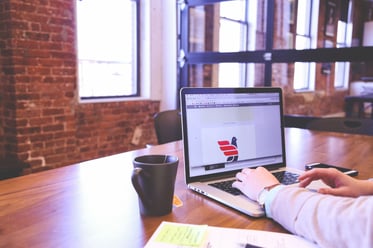 1. Walk a day in their shoes
One of the best ways to make sure your staff's working environment is what you expect it to be is by working remotely on an occasional basis. It can be beneficial to understand the potential challenges they experience by walking a day in their shoes. Even the best hybrid scenarios can present real challenges between the two worlds. The insights you gain from remote working can help you make sure the rewards and benefits are consistent throughout your team and identify any weaknesses that can be present in work-flow.
2. Provide the Right Equipment
In order to successfully integrate remote workers, it is important to have the right equipment and tools. VoIP systems allow workers to BYOD and convert any phone into their business phone, simply by acquiring the internet. Collaboration tools enable workers to stay connected and easily collaborate with other members of the team, despite geographical location.
3. Set Expectations
Transitioning from on-site to off-site workers can be difficult and is certainly not for everyone. In order to ease the transition, it is essential to set strict guidelines and expectations, so workers and management teams know exactly what to expect. These guidelines ensure that everyone is being held accountable and that work is still being completed in a timely and efficient manner.
4. Try it out
Unlike managing on-site workers, remote workers can work on a very flexible schedule. It is important to gain feedback; analyzing the work done and timeliness it was completed. It is also advised to test and improve the management of remote workers consistently. This displays that management is willing to make changes around the needs of the team so everyone can work as efficiently as possible.
Working remote is a wonderful option but, not all people or positions can find success in this model. As with most management, it is usually a work-in-progress, evolving as the environment requires. Keeping in mind these tactics can help you manage your off-site team cohesively and seamlessly.