Recently the Extreme Networks K-12 sales engineers got together in Salem, NH to learn about the Extreme Fabric Connect Shortest Path Bridging(SPB) technology. We learned that there are many advantages to a K-12 Fabric solution, but the bottom line is that this technology complements the existing Extreme advantages to simplify/secure/automate the underlying network campus wide.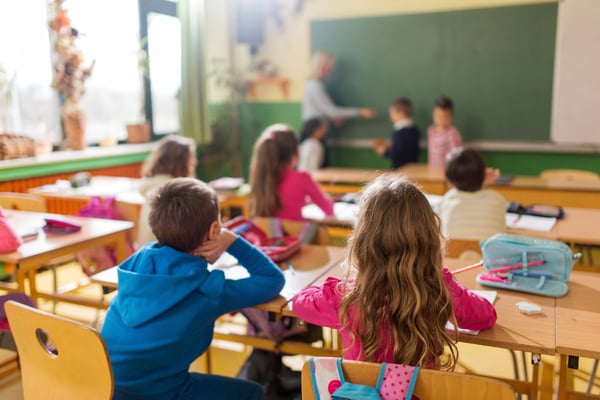 Here are the top 7 most compelling advantages for Extreme Fabric technology in K-12:
MULTICAST

– eliminates Protocol-Independent Multicast (PIM) / Distance Vector Multicast Routing Protocol (DVMRP), simplifies configuration, doesn't impact CPU performance, infinite scalability, lightning fast recovery times. A single Extreme Networks VSP switch can be inserted in non-Extreme network to solve a districts multicast issues.

PROTOCOL OVERLAY

– eliminate "house of cards" traditional protocol stack and have only one protocol to troubleshoot with sub 200ms fail-over and recovery times for all applications/functions.

ENHANCED SECURITY

– optional carrier grade virtual network separation to compliment Extreme Policy and keep hackers contained. Remember, with Fabric Connect, we don't use IP to stitch the network together, so you can't hack what you can't see. We like to refer to this as a "Stealth" network.

DON'T FEAR LAYER 2

– loops are impossible to create in core of the network, so now you can confidently extend L2 or L3 anywhere in the network without destabilizing the environment.

ELASTIC NETWORKING

– networks are automatically extended to where they are needed, then automatically retracted when they are no longer needed. This enhances security, eliminates human error and eliminates box by box configuration.

ENHANCED AUTOMATION

– Fabric Attach enhances the edge automation story by automating the connection of edge switches/APs to the Fabric Connect environment. Once connected, these edge devices can then leverage Extreme's policy services to control user and device access to the end-to-end virtualized Fabric Connect services. Finally, this gives Extreme wireless solutions an additional bridge option, i.e. bridge to I-SID, which compliments bridge @ AP and bridge @ wireless controller to provide additional flexibility and control.

COST

– schools don't pay extra for this next generation networking technology, all functionality that a school wants is built into the base license with the exception of L3VSN capability (carrier grade virtual network capability).
To summarize, a simple underlay will directly translate to increased up-time, better application performance/resiliency, increased security and less phone calls to the Network Admin. Why wouldn't a school want this capability, especially if they are not paying extra?
Interested in Learning More About This Fabric Connect Technology?
Watch the Webinar Now!