During your day to day business operations what's something that's consistently passing through your mind? - The answer to that is definitely based on how well your business is performing and how much money you are making....not how well your phones are functioning. The only time businesses seem to worry about their phone system is, when it's not working. Often times, we just put up with the occasional extension not functioning or create a work around for the system not doing what we need it to do because, it is a lot of work and a lot of money to get a new system - Right? Well, the bottom line is, if you haven't looked into a new system or contacted a vendor to look into it for you, it can likely cost you more than you think.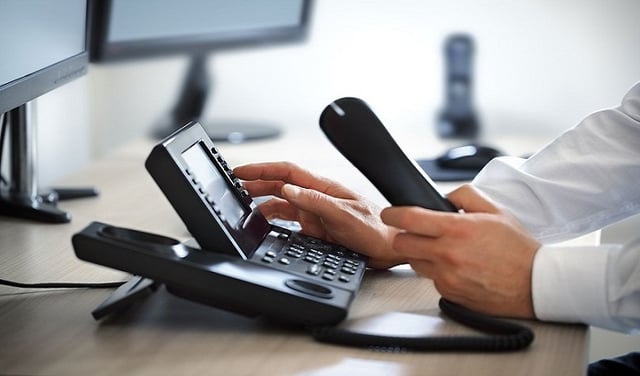 First you need to ask yourself these 3 questions:
Has your phone system stayed up to date with the times?
Is your phone system capable of keeping up with today's speed of business?
Have you considered how many potential customers you could be losing because they cannot get a hold of you?
If you had trouble answering any of these questions, the following list of things to consider when evaluating your business phone system was made for you! It's time to consider how a new business communications system can help your business save money, do more, and be more.
1. Mobility
Let's face it, the workforce has gone mobile. It is to no surprise that we expect our business phone systems to be as easy to use as our smartphones. So why is your company settling for a phone system that takes a walk down to the IT department every time you need to add a new contact to your call list?
If your employees work best on the go, they are likely to use their personal mobiles phones on a day-to-day basis. This is when it becomes increasingly important that they have the same functionality and features provided by your office system. When deciding on purchasing a new phone system, make sure your next provider has these features to ensure that you are receiving the best plan possible: Connectivity - Business calling line ID - Collaboration - Security
2. Value
Is your phone system working for your organization, or are you working your organization around your phone system? An outdated system usually goes hand-in-hand with higher TCO (Total Cost of Ownership). It is vital that you fully understand that cost is not just about the price. You must consider all costs, including connectivity, and operational work around costs.
You need to find a business phone provider that offers you all of the services you desire, without breaking your budget.
3. Productivity
What's worse than an expensive phone system? One you don't see a return on. If your system is slowing down employee productivity, it is time to upgrade. Whether your employees are in the office or half way across the country, your system should make it easy for everyone to collaborate and connect.
4. Adaptability
Is your company expanding, moving locations or considering adding on features down the road? Can your existing system handle those changes? Don't forget how fast technology is changing too! Making sure that your phone system can keep up is truly crucial. What's most important when choosing a new phone system provider is checking to see what their cloud-based capabilities are.
You wouldn't go out and buy a new cell phone with less features than the previous years model, so why would you settle on a business phone system that is staying stagnant while competitors are moving forward?
It's time to think beyond your current on-premise solution. More and more companies are embracing cloud based technologies. It may be time for your company to consider what a cloud based phone system could do for your business. Or a combination of the two with a hybrid phone solution!
5. Scalability
If your company isn't agile, you need to hone in on this topic. Think about it like this: If your phone system is incapable of adjusting to your business dynamics, it's time for an upgrade. Quick and easy scalability isn't just a concern when expanding your company but is also a requirement for companies with recurring or seasonal changes.
Almost every business can benefit from the ability to quickly align its phone system to meet any business need. Look for these 4 attributes when deciding on your next provider: Plug & Play - Flexibility - Reduced Complexity - Intuitive.
What is your company waiting for?
Your phone system is VITAL to your business success. If you feel as though your system is holding you back in any way, it is time to explore new options and that's where we can help! Get your business evaluated by our top-notch staff today!