Applications
Introduction
Are you an organization that's looking for a new, safe way to host corporate events?
What about an educator that's wondering how students can engage in live lectures, even when they cannot be present in the classroom?
We have the solution for you: Crowd Mics
As businesses face the ongoing challenges that the coronavirus pandemic presents, it is necessary to implement new solutions to keep both employees and customers safe.
Perhaps one of the largest growing concerns facing businesses as we return to normalcy is how to make live events a safe space for all attending, while still allowing those that may feel uncomfortable to attend in person to still feel welcome.
Sharing microphones and hosting large crowds poses various health and safety risks that were never considered before COVID-19 began in early 2020.
Crowd Mics keeps in-person events a safe and engaging environment for everyone involved.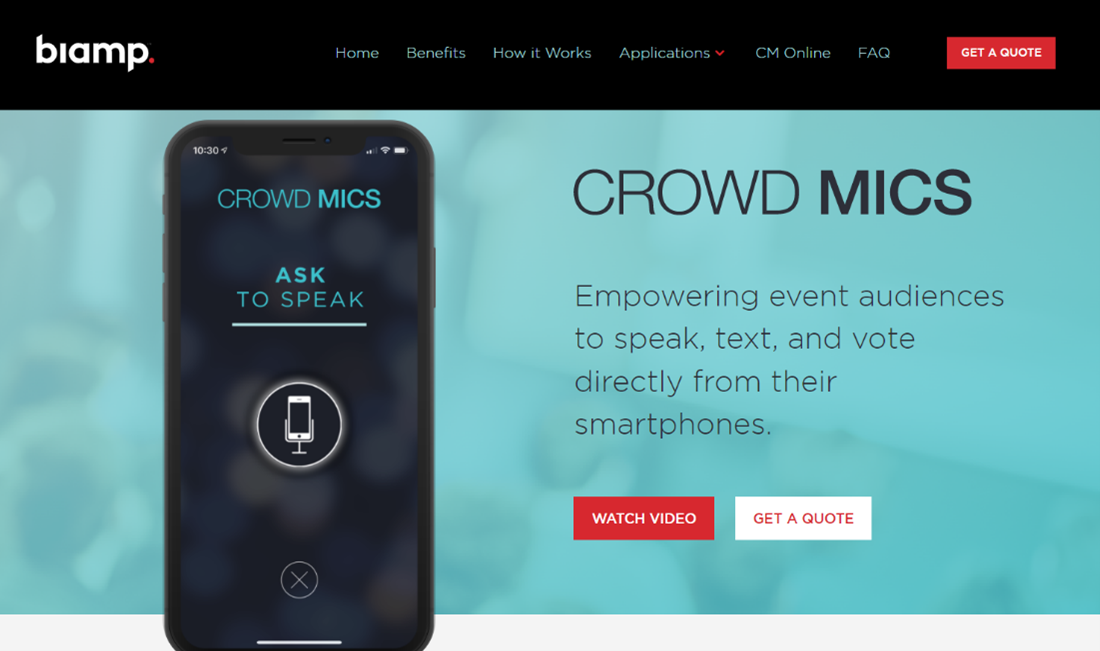 General Overview
Businesses, schools, and other organizations have worked tirelessly on coming up with ways to make ordinary live events a safe space for all attendees.
Crowd Mics is a free, downloadable app that transforms ordinary live events into an engaging, interactive, and more importantly, safe experience for all in attendance.
How to Get Started
Time is valuable to us all, so this seamless 3-step process will allow even the most inexperienced smartphone users participate just like everyone else!
First, attendees can download the free app directly from the app store.
Once they do, they're already halfway there!
All attendees can then simply connect to the event Wi-Fi provided by Crowd Mics and join the event directly in the app.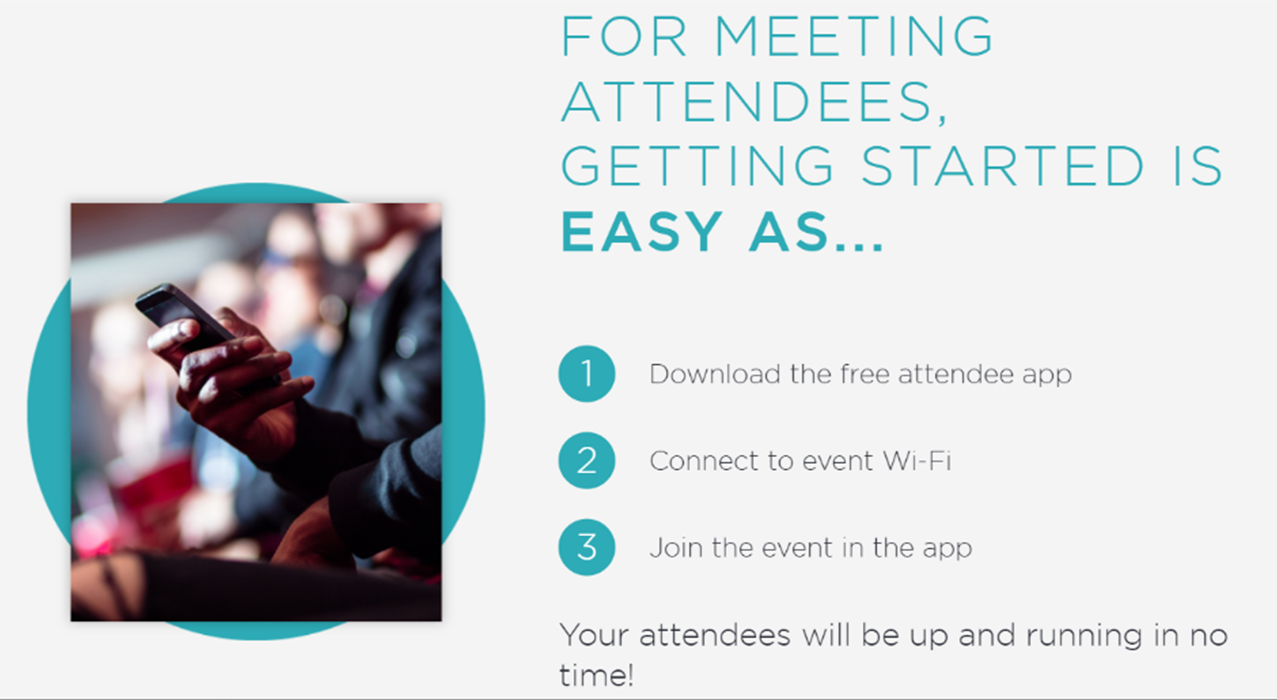 "So, what exactly does this app do?" you might ask yourself.
There are four main participation features that Crowd Mics provides:
Participation Features
Voice
Who needs a microphone passed around the room when you have one in your pocket?!
Crowd Mics automatically turns the ordinary smartphone into a personal microphone that can broadcast to the entire room.
Each smartphone is synchronized with the speakers of the venue, so don't worry, even the users all the way in the back can hear you loud and clear!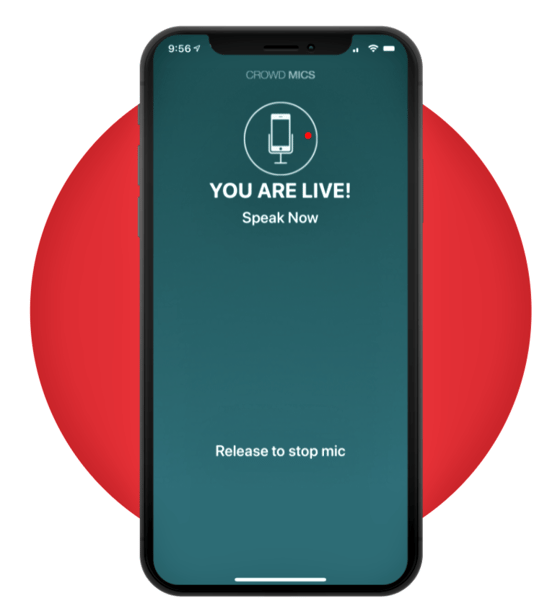 Polling
Have you ever asked for a "show of hands" for who agrees or disagrees with a statement you made or question you asked? Now you can track responses with the Crowd Mics Polling feature!
Once the moderator posts a question through the app, all attendees can vote.
The moderator can then see the results in real time!
For an additional bonus, all poll results can be saved and published to any platform once the Crowd Mics session is over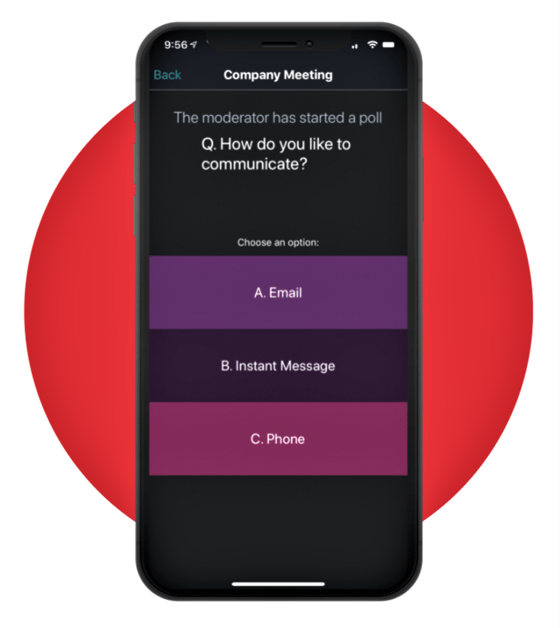 Text
Too shy to speak out loud? No Problem!
The Crowd Mics Text feature allows even the quietest people to have a voice and contribute to the discussion.
Attendees can submit questions via the app and the moderator can answer the questions out loud directly from the app.
Notify
When an attendee requests to speak, they'll be added to a queue.
The moderator can view this queue and then turn on that attendee's microphone.
Don't worry, attendees won't be surprised when their phone turns into a microphone – with the Notify feature, they'll be alerted when they're up next to speak!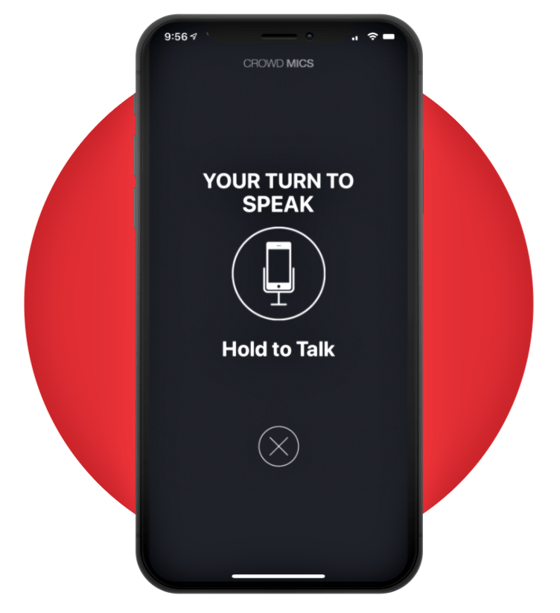 Applications
The COVID-19 pandemic has brought on several health and safety concerns that were never taken into consideration before March of 2020.
Biamp took these health and safety concerns into account when developing Crowd Mics and continue to make improvements that keep health and safety front of mind.
Here are just some of the various applications for Crowd Mics that both attendees and moderators will love:
Education
Schools and administrations are constantly looking for ways to improve and ensure the health and safety of their students.
With Crowd Mics, engagement is made even easier!
Teachers can facilitate class discussion directly through the Crowd Mics app on their laptop. After they're done, they can post polls to the class board.
Ever had a quiet student that doesn't like to speak out loud? No Problem!
With the Crowd Mics Text feature, quiet students can still have their voice heard without ever having to speak.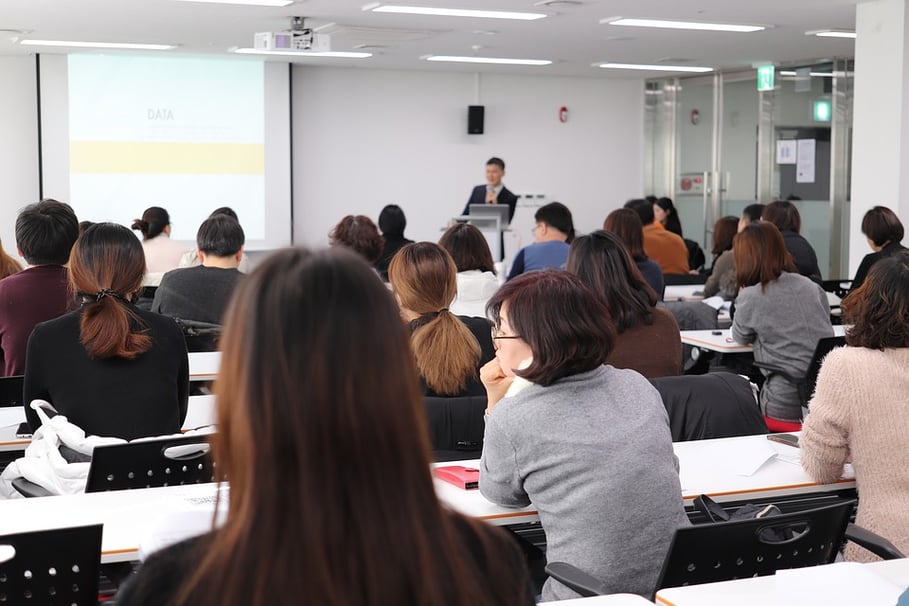 Corporate Events
Crowd Mics allows team members to choose how they wish to interact.
Many like speaking to the entire room; some prefer the simplicity of text comments; others feel most comfortable with anonymous polling
Crowd Mics provides all of these options, ensuring that everyone on the team has a voice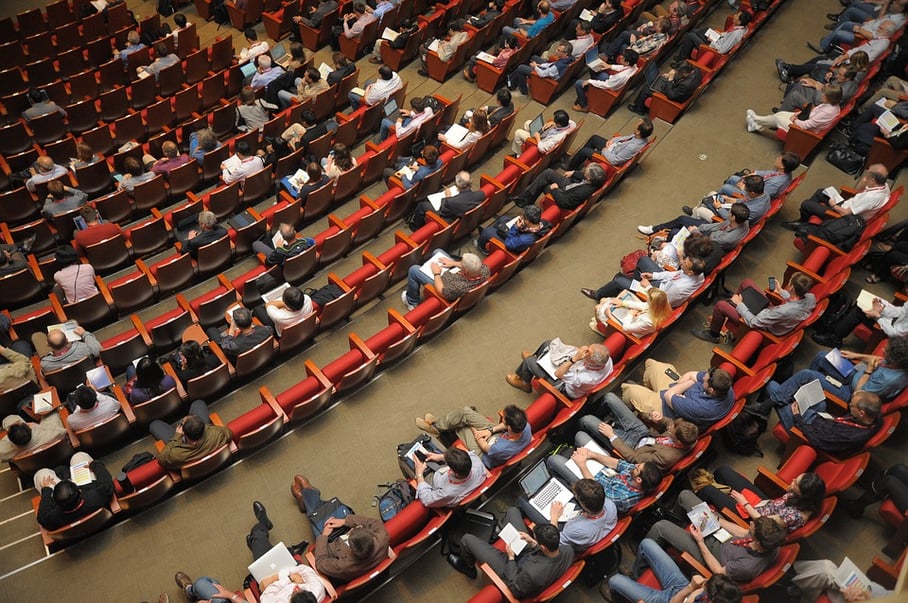 Live Events
Crowd Mics powers audience interaction like no system has before, where audience members can have their own phones act as wireless microphones.
Attendees can also use Crowd Mics to text comments or participate in live polling, features that result in a simple, controlled boost in audience interaction.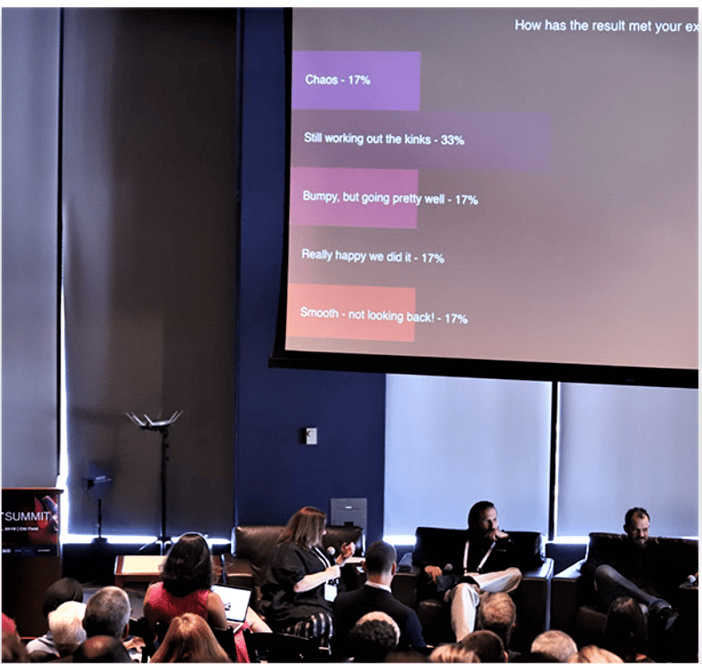 Conclusion
Crowd Mics engages participants in live events like never before.
From its various participation features to its ability to interact in real time with attendees that are not at the event, Crowd Mics brings everyone together.
Crowd Mics makes hosting live events safe and fun for all involved, whether in a lecture hall, a corporate meeting, or even at a live event.
How will you make Crowd Mics work for you?