Cloud, hosted and VoIP are used interchangeably, but should they be?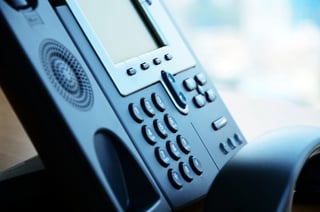 HOSTED
Hosted often refers to the storage location of an application or software as a service (SaaS) that is outside of the physical proximity of a business - ie the cloud. Users purchase access on a subscriptive basis, and provide their own connection from their physical site to the storage location.
CLOUD
Originates from days of old where network engineers creating network diagrams needed a symbol to convey the network outside of the known internal network. Since it was out of their control, they used a cloud. In today's usage, cloud stems from the term "cloud computing," meaning storing and accessing data or programs over the internet instead of your computer's hard drive or any other physical location.
Cloud represents the connection to off site infrastructure that powers and hosts applications and services over the internet.
VoIP
VoIP stands for Voice over Internet Protocol (VoIP), IP-Enabled Services. VoIP is a type of phone system that uses technology that allows you to make voice calls with a internet connection instead of a regular (or analog) phone line.
How the VoIP phone system is installed defines if the solution is hosted or not (on-premise).A regular VoIP on-premise solutions is installed on the company's local network. A hosted VoIP solution is accessing the internet from a provider as a service.
'VoIP has become the new standard in voice communications, in part because it offers a richer set of features than analog phone systems. A range of call management, monitoring, reporting, messaging, conferencing, and security features is fairly standard among both hosted and installed solutions. Your choice between delivery methods will be determined by whether you treat your phone system as a capital expenditure (CapEx) or an operating expenditure (OpEx) as well as your company's plans for growth and available in-house expertise.' - Pat Sampson, Cisco Blog; Hosted vs. Installed VoIP: Which One is Right for You?"