There is no questioning that keeping your school moving in lockstep takes the right solution. All the while, being asked to do more with less financially puts technology decision-makers in a challenging place. How do you keep campus communications connected and secure while working within a tight budget? The answer can be simple - expansion versus replacement!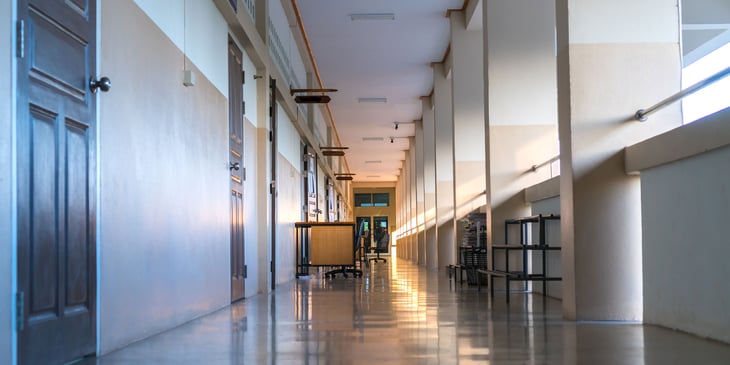 When considering the investment of upgrading to a district-wide critical communications system, options are essential. The Telecenter U (TCU) system offers several migration options to help you make the most of your current technology investments while gaining the benefits of a modern comprehensive district-wide solution.
1. Telecenter U as an Overlay to your existing Rauland System:
Invest in future communications technologies slowly over time. Enhance your existing Telecenter paging and intercom systems with district-wide emergency communications and management. Leverage your current investment in infrastructure and upgrade to district-wide communications through browser-enabled bell scheduling and district-wide lockdowns. No matter where you are or virtually what device you are on, you can securely control your district's communications with browser-enabled access.

2. Use Your Existing Network:
Manage your district-wide and local emergency communications through your network without the need to install analog wiring. Telecenter U is entirely IP compatible and topology agnostic allowing it to communicate through your network to deliver a best-in-class solution for handling emergencies, events and everyday communications.

3. Optional Add-Ons:
As an enhancement to all system notifications, you can add status lights and message boards, with the ability to stream to SIP-enabled endpoints. You can also access building and district-wide real-time mapping. Additionally, integrations are available to your building and security systems with an advanced API interface. With any migration option, you can add-on visual communications to the system to increase the effectiveness of your messaging.
---
Learn more about how we can help you expand your system capabilities by scheduling some time with our team here. We can help you integrate your public address, visual messaging, security, and access control systems into one critical communications solution customized to fit your district's needs.