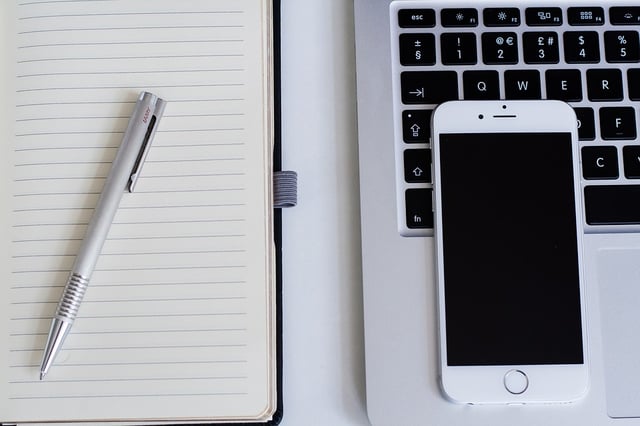 It is clear that many trends in business are changing as time goes on and as technology evolves. With change becoming a constant, how we communicate with one another is also in flux. Keeping in touch with new ideas is not only necessary to set you apart from your competiton, but to bring these new innovations to your customer experience. In the first part of our series, we will discuss the 3 most common types of communication in the workforce--Voice, Data, and Video
The 3 Most Common Types of Communication in the Workforce
VOICE:
Telephony has been the prime source of communication for as long as most can remember. It is a convenient and necessary business tool that continues to evolve. In a legacy system the typical desk phone is generally an endpoint of either a PBX (private branch exchange) or a KTS (key telephony system). In both forms, all lines and extensions are managed from a centralized system. These systems are designed to be highly functional and dependable, but operate independently from other communications mediums in the workplace. The newest addition to this technology is the softphone which is similar to the desk phone experience but instead of running on a separate device, it runs on a PC. However, this is only available when the system is IP enabled. It is a highly beneficial option for a user if they need to be remote or travel frequently.
DATA:
Data refers to text-based mediums that function over the data network. One of the most common and most important forms of data communication is email. Not only is email efficient and easy to use/manage, but it can be a low cost option for communications. From an administration point, email consumes relatively little bandwidth. Functionally however, it is not real-time, so it is not an ideal mechanism for urgent communication. IP-based communications have also brought about other data-centric deliveries offering services such as chat, text and instant messaging (IM). Although these forms of communication are convenient and involve real-time contact, this only lasts for a short period of time and tend to have an informal style. These forms of communication are also beneficial because they can be used over your mobile devices and also your desktop/laptop computer. Presence is also key when it comes to things such as IM. This gives you the option to share your online availability at any given point with others on the network and ensures more direct contact in real time.
VIDEO:
Video is the most engaging of all the mediums and helps people communicate less formally. During one-to-one communication, not only is it engaging in the aspect that you can physically see the person in front of you, but you can also pick up on their body language along with tone of voice. Group-based video conferencing is often more structured. This requires everyone to be available at a certain time and also requires all people to have access to a video webcam device of some sort. Although video systems can be costly, it could be the best option to get things done around the office without the hassle of traveling and/or communicating back and forth over email, text, phone calls etc. Video is also ideal for high impact situations such as sales presentations, product demonstrations, new launches, shareholder meetings, etc.
Whether you are more comfortable talking to people over text, the telephone, or video conferencing, all of these communication mediums can be highly beneficial for your company. It is up to you and your management to decide what integrated mediums will show the greatest return on investment and simplify the way your workplace communicates.
Now that we are aware of the 3 main types of communication, it is important to understand how they can be delivered to your organization. In the next part of our series, we will talk about the vehicles of delivery which include both premise-based, cloud- hosted and hybrid models.
Also view all parts to the Essential Guide to Understanding Business Communications-
Part II: Deployment Options: Premise, Hosted and Hybrid, Oh My!
Part lll: Isolated vs. Integrated System, Which Am I? & Why?
Part lV: Steps to A Successful Deployment