For decades, the demand for flexibility in where and how people work has been accelerating. But who could have predicted that this would be the year we saw such a rapid transition to remote work? In response to a viral crisis, nonetheless? If your communications technology cannot support remote workers, overwhelms your teams with multiple interfaces, or fails to provide a seamless connection for customers, it is time to consider your options. Avaya's new solution redefines workplace collaboration with an all-in-one, intuitive-to-use interface that is accessible from any device. Let's talk Avaya Cloud Office™ by RingCentral®.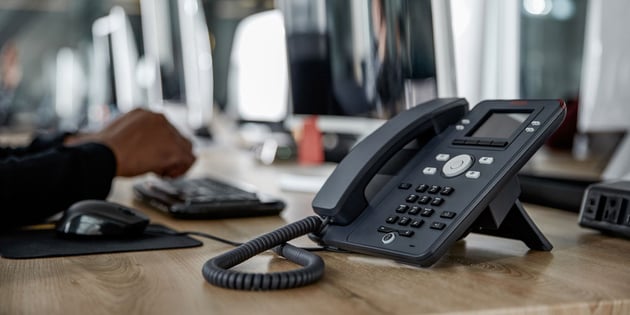 Now, more than ever, your technology must support the way your teams work. For many organizations, the COVID-19 crisis has put cloud computing at center stage. Gartner's Craig Lowery, Vice President Analyst, suggests that the resiliency of cloud is more apparent than ever. "In general, the move that we've made as an industry toward more cloud-based services with an emphasis on scalability, reliability, distribution across zones and regions -- that value proposition is really shining."
Avaya Cloud Office™ by RingCentral® (ACO) fundamentally enhances the way your business communicates by simplifying the way you call, chat, meet and collaborate. "For many of us, work is something we do versus somewhere we go," says our partners.
Streamline All Communications to One Phone Number
Your reachability should never be something you worry about. ACO provides each employee with one office number that does it all. Phone calls, voicemails, faxes, texts and multimedia messages are channeled through one number tethered to the ACO app. This makes managing your communications a breeze. If you want to stay on top of what's happening even when you aren't available, you can enable push notifications for voice and fax messages via email, SMS or through the app. Users can customize their application settings to control their call flow and allow features like voicemail-to-text, call forwarding, and on-demand call recording.
Solve the "Texting for Business" Dilemma
Using an office number and a personal number when interacting with customers can get confusing! It might be the most common way today to engage, but it's the furthest from ideal. Not only does it make it difficult for you to keep your communications in one stream, but it leaves your customers confused with which number is best to use. Why bother? You can get the same experience with ACO! Avaya Cloud Office supports text and multimedia messaging to allow you to send and receive images, video and other multimedia content.
Increase Your Team's Digital Engagement with Simplified Navigation
Seamlessly integrate this solution with your business applications as ACO supports more than one hundred of the most popular collaboration software - Google, Salesforce, Oracle, Microsoft, etc. Say goodbye to switching between applications! From the ACO app, your employees can access Microsoft Teams, G Suite, Slack and practically any other UC platform that your organization uses. This effortless navigation cultivates higher levels of digital engagement and that metric alone could mean twice as much revenue per employee.
Enhance Collaboration with Integrated Meetings
When meeting in person isn't an option, and it makes more sense to schedule virtually, ACO offers audio & video conferencing. Plan and join meetings, collaborate with file and desktop sharing, and chat with instant messaging. Keep your sales cycle moving with virtual presentations, and empower your remote teams with uninterrupted methods of collaboration. Regardless of where your employees are or what devices they are using, ACO keeps them connected to your organization.
Discover Simpler Administration & System Analytics
Administrators can view information, make changes on the fly and securely monitor your business' communications all from the Avaya Cloud Office app. We will teach you how to self-manage the system! Within minutes, you can easily manage company information, change role and permission settings, add new users, set up an auto-receptionist, and track your system performance.
ACO comes complete with an up-to-the-hour advanced call management system and analytics. You can use the built-in reports or create custom ones with over 30 KPIs to choose from. Evaluate metrics such as your utilization, missed calls, time to answer, refused calls, meeting frequency and system Quality of Services (QoS).
It's not typical that admins have the flexibility of mobile workers, but ACO levels the playing field! Admins can enable push notifications for missed calls or service requests, and stay reachable with full system management regardless of their work environment.
Enjoy Secure, Automatic System Maintenance
These features sound like a lot to manage, right? Wrong! With this public cloud solution, we work with Avaya to take take care of system maintenance. System upgrades? We've got it. New software releases? It's handled! With enterprise-grade capabilities like multiple, globally distributed data centers, single sign-on, and flexible role and permissions for administrators, you can trust that your solution is in safe hands.
Save Money & Prepare for The Unexpected with Avaya Cloud Office
Empower remote workers, simplify your user experience and ensure that your customers have a foolproof way of reaching you, with a communications system designed to simplify the way your teams do business. If you're considering making the move to cloud, let's talk Avaya. Together, we can enhance your technology and give you piece of mind knowing that connectivity and reachability are two things you no longer have to worry about. Let's do this!
---
Schedule a Consultation With Us Today!