One of the most enlightening things I have learned lately by talking to potential customers is that, Cat 3 - digital phones, digital systems can be a real and necessary part of the infrastructure landscape. Not entirely surprising, because of their rock solid performance. But, with manufacturer support and parts for these systems phasing out, sometimes the options can seem bleak.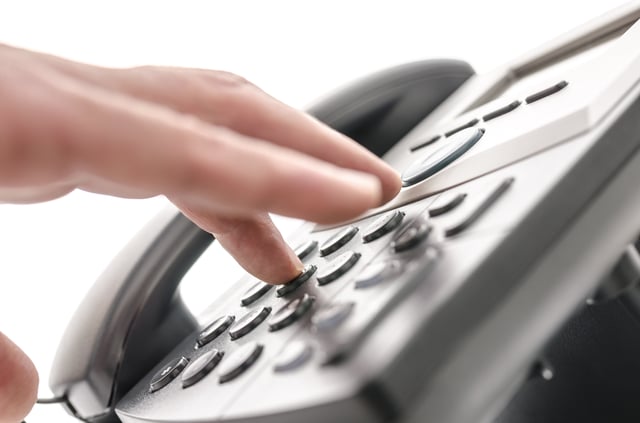 I have even heard a story of where a vendor told their customer, "They don't make digital phone systems anymore, you have to switch to VoIP..." In desperation, the customer turned to the technical community to validate this information and the response was "Why?" the community...said "Why wouldn't you switch to VoIP?" Well I think the answer is simple. Digital still works and in many cases, it may be the best option.
For the business that has been around for some time, and hasn't needed to upgrade infrastructure, digital phones are still feasible and practical. Concepts like ease of use, integration with other technology, and budgetary considerations are all viable reasons to remain digital.
I think as a general guideline, digital technology tends to be available at lower upfront costs while still providing a feature rich environment from the handset itself - which is important in many industries. It is also reasonable that an organization that already has a digital phone system in place can with ease, deploy a new one. While transitioning to VoIP requires some significant network consideration which can possibly translate to a budgetary bottom line.
On the other hand, staying completely digital does increase the need for specialized equipment and hardware. Additionally, as your staff grows, so does the space required to support an isolated system.
Switching to VoIP communications, granted there is a bigger investment, you gain the ability to use applications. This means that your user experience is more than just a handset. Tools running on your PC like chat, voicemail to email, and faxing to the desktop are all possible. Even better - for those of us that don't perform our jobs at a desk or even in the office, VoIP can provide mobility options that allow users to connect through an application on their PC or even just a mobile device. Connecting multiple locations is also easier with a VoIP system. All in all VoIP seems to be better at providing a consistent customer experience linking people together no matter where they are.
Network infrastructure costs tend to be one of the biggest reasons that a company chooses to stay digital. If your network cabling, infrastructure, and bandwidth aren't in place to support VoIP, it can be a significant upfront cost to transition.
After the initial assessment of your scenario, it is important to think about the costs required for service. Telephone lines, T1's and PRI's are not cheap though they are proven in quality and security to SIP technology which allows for SIP trucking (using your internet connection) which is where significant cost savings can be realized.
Whether your solution is digital, IP or some flavor of in-between (Hybrid phone system) all of these options are viable. The best solution is the one that addresses your business goals. Sometimes you just need to find someone that can think outside of the box.